Now booking Fall Family Sessions in Louisville KY with Jennifer Rittenberry Photography. These are only offered once a year so limited spots available. This is a great time to get camera ready ahead of time and have the extra forethought to styling your wardrobe perfectly for your Christmas cards. Working with a trained stylist is a perfect way to take the guesswork out of what to wear for your session, but I also send some simple wardrobe guidelines as well to all of my clients.
My shooting style for these Fall Family Sessions in Louisville KY can be described as journalistic, which is more of a paparazzi style photography. I take a less traditional approach with family sessions and tell my clients to just relax and have fun interacting with children. Capturing emotions in the moment is what I crave to preserve for you.
I will be scheduling all of these family sessions to be shot at sunset, which is typically 7:30-8:30pm September through October, depending on the month. Sessions will take place during the week since we have so much gorgeous daylight left when folks get home from work. It gives you plenty of time to get home, grab a quick bite and then freshen up before your session. If you have little ones, it is suggested to give them a late nap and bring extra snacks with you in case they get hungry or thirsty. We have daylight savings time in November so the sunset jumps up to 5:30pm the first Sunday in November so there will only be a small number of sessions taken during November.
Fall Family Sessions in Louisville KY are reserved to immediate families only; extended family sessions are not currently available with this studio.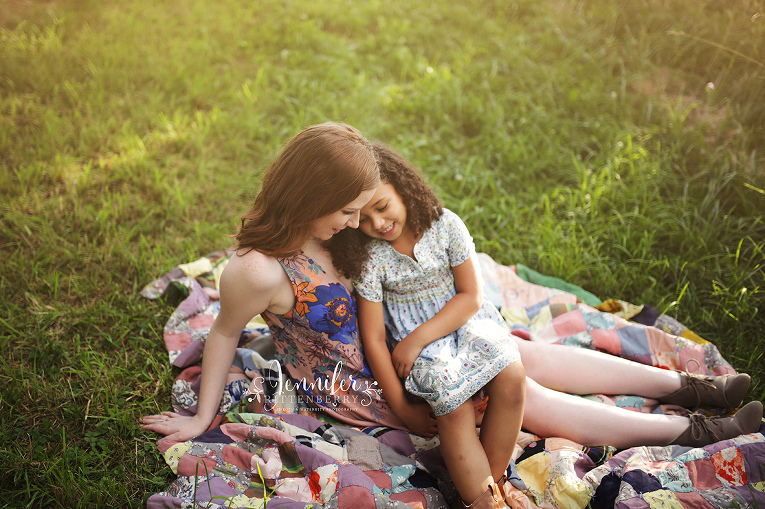 More about Louisville KY photographer, Jennifer Rittenberry Photography
Jennifer Rittenberry Photography has been photographing newborns and maternity sessions throughout the greater Louisville area since 2010. Located in Central Kentucky, near Mount Washington and Louisville, I offer photography sessions at my residential studio in Mount Washington. On location maternity sessions have limited availability during peak seasons. Jennifer Rittenberry Photography session fees can be found on the website but detailed pricing and availability may be requested by email using the contact form. Family sessions are only offered outdoors in the Fall.
You are welcome to connect with Jennifer Rittenberry Photography by following my work on Facebook, Twitter and Instagram. An email newsletter is also available so you can be the first to know about any upcoming portrait specials, mini session events, and other news!