In August, I had the honor of photographing another repeat newborn client! I can't tell you how satisfying that is for a Mount Washington KY Newborn Photographer, because nothing is a higher compliment than having past customers to choose you for a second time to photograph their newborn. You can see their newborn session from 2 years ago when they brought in Cora for the first session that I shot after attending my first in person newborn workshop. And boy was I excited about that! I still remember that session like it was yesterday. Fast forward to the present and I was going to be photographing Cora's new little brother, Coleman!
He was a feisty little one and wasn't as great of a sleeper as his big sister was, but in the end he was still as sweet of a baby and gave us such gorgeous images! In every newborn session that includes a sibling, I shoot the sibling poses straight away when the baby has been fed and is ready for me to start working my magic. After sibling poses, then we get the family shots in while big sister or big brother is still fresh full of happy faces! Since newborn sessions usually last a few hours, I encourage parents to have a friend or family member on standby to take the older sibling(s) home with them after their part is over. This helps alleviate their boredom and creates a stress-free environment for the baby (not to mention the mum and dad!).
I can't stress enough how important it is for all of my clients to follow the Newborn Prep Guide that I send out prior to every newborn session. Whether you're a first time parent or if this is your fourth time around, the same rules still apply. The prep guide ensures a sleepy baby, a productive session, and ultimately, a gallery full of gorgeous images like this one!
Thank you again to the Hale family for entrusting your babies to me. I cannot thank you enough for your business! If you're looking for a Mount Washington KY Newborn Photographer, then please click on the contact form above and get in touch with me today.
More about Mount Washington KY Newborn Photographer, Jennifer Rittenberry Photography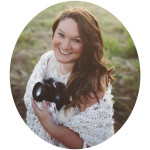 Jennifer Rittenberry Photography has been photographing clients throughout the greater Louisville area since 2010. In 2013, she focused her client base to Newborn and Maternity as she created a niche for herself after mentoring with three of the nation's leading photographers in these industries. She has spent countless hours on continuing her education and sharpening her skills each year with the sole purpose of creating beautiful artwork for her clients to share with their families and preserve as precious heirlooms for generations to come. Located in Central Kentucky, her residential studio is in the heart of Mount Washington; only minutes outside of Louisville. On location maternity sessions have limited availability during peak seasons. Jennifer Rittenberry Photography session fees can be found on the website but detailed pricing and availability may be requested by email using the contact form.
You are welcome to connect with Jennifer Rittenberry Photography by following my work on Facebook, Twitter and Instagram. An email newsletter is also available so you can be the first to know about any upcoming portrait specials, mini session events, and other news!