One perk of being a Louisville KY Newborn Photographer is that I get the honor of professionally photographing all of the new babies in my family. Here's a little sneak peek of my cousin, Carter. He is the first great-great-grandchild in our family and we are all so pleased that he is finally here. Stay tuned for the rest of this little hunk's session to be posted soon! You can see his mommy's maternity session from a previous blog post, too!
More about Louisville KY Newborn Photographer, Jennifer Rittenberry Photography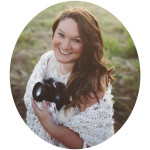 Jennifer Rittenberry Photography has been photographing clients throughout the greater Louisville area since 2010. In 2013, she focused her client base to Newborn and Maternity as she created a niche for herself after mentoring with three of the nation's leading photographers in these industries. She has spent countless hours on continuing her education and sharpening her skills each year with the sole purpose of creating beautiful artwork for her clients to share with their families and preserve as precious heirlooms for generations to come. Located in Central Kentucky, her residential studio is in the heart of Mount Washington; only minutes outside of Louisville. On location maternity sessions have limited availability during peak seasons. Jennifer Rittenberry Photography session fees can be found on the website but detailed pricing and availability may be requested by email using the contact form.
You are welcome to connect with Jennifer Rittenberry Photography by following my work on Facebook, Twitter and Instagram. An email newsletter is also available so you can be the first to know about any upcoming portrait specials, mini session events, and other news!